Build Your Audience And Attract High-Ticket Clients Without Spending Money On Ads Or Burning Yourself Out
Being in business, you must have understood the importance of building an audience that trusts you and buys your products.
Having a great audience is truly a blessing in today's competitive time.
You have your own army of fans that vouch for you.
A great quality audience means a great personal brand which further means that you don't have to chase clients anymore.
The more people know about you and what you can do for them, the more they will be interested in working with you or buying your products.
Doesn't that feel great?
Building an audience is the most rewarding and the most difficult thing that you'll do in your business.
The biggest misbelief that many coaches/course sellers have is that delivering high-quality service/product will automatically build their audience.
That's not even remotely true.
Audience building takes lots of time & effort. If it was so easy then almost everybody could do it. But, that's not the case.
Right?
There are many coaches/creators who struggle to grow their businesses despite being really good at what they do.
This is the worst-case scenario and unfortunately, a harsh reality for many. No audience means not many people know about your products/services which means that you have to slog hard to find more customers.
There are 4 big reasons that keep coaches/creators away from building an audience
Reason #1: They don't have an audience-building strategy.
Reason #2: They don't know how to or want to create content.
Reason #3: They don't get enough time from their client's work.
Reason #4: They don't want to spend hours & hours on social media.
The one misconception they have is that they think posting endless content on their social media or blogs is the only way to build an audience.
Sure, it's one of the effective ways (and a hard one too).
But it's not the only one.
There's a simple way to build an audience. It's through partnership marketing.
In partnership marketing, you don't need to spend hours & hours engaging on social media and pour money into paid ads in order to generate big revenue.
What exactly is partnership marketing?
Partnership marketing is a form of marketing in which two brands partner to promote each other's products/services in exchange for value.
It is an effective marketing channel for both new & established businesses but is still very underrated.
As a brand, it's your shortcut to building your audience and market reputation which otherwise may take years.
The benefits of partnerships
✓  Get access to a high-quality audience
✓  Grow your email list with potential buyers
✓  Grow your authority & personal brand
✓  Expand your visibility
✓  Expand your network
✓  Build long-term relationships
It has so much potential then still why many many coaches/creators fail to leverage this channel?
It's because they make 3 big mistakes:
Mistake #1: They don't really understand its importance: Before you believe something, you have to try it first.
And unfortunately, many coaches/creators don't even consider it important enough to give it a try.
Result?
Lost opportunities & sales.
Mistake #2: They don't know how to find the right partners: They are clueless about how to do the research and build a strategy.
Since all this takes some time & effort, many of them end up not doing it and procrastinating indefinitely.
Mistake #3: Partnering with the wrong businesses: Even if some of them try it, they really don't make the most out of it.
The reason?
They end up choosing the wrong partners. Finding the right-fit partners requires a lot of time, research & strategy.
Doing it haphazardly will never be able to yield good results.
So, to make it easy for you to build your audience with partnerships, I have created a special program.
Introducing…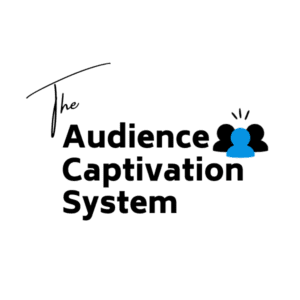 The partnership marketing program to build your audience, grow your authority, and help you generate leads & clients.
This system is a perfect fit for you if want to:
✓ Build a high-quality audience that's interested in your products/services
✓ Build your personal brand so you become an authority in your niche/industry
✓ Expand your visibility so that more people know about you, your products/services, and your business.
✓ Build your million-dollar network by forming partnerships & relationships with other influencers
✓ Grow your email list with potential buyers in short-time
✓ Generate high-quality clients effortlessly
What You'll Get Inside This
✓ Guest Webinar Opportunities: Opportunities to appear as a guest on others' webinars.
✓ Guest Podcast Opportunities: Opportunities to appear as a guest on others' podcasts.
✓ Guest Emailing Opportunities: Opportunities to exchange your lead magnets/freebies with your partners.
✓ Guest posting opportunities: Opportunities to publish your posts on others' websites/blogs.
✓ Social media collaborations: Opportunities to collaborate with social media influencers.
Add-ons
+ The content strategy: Get your exclusive content strategy for the opportunities you receive
You Have 3 Packages To Choose From
SILVER
In this pack, you'll get 5 partnership opportunities for you.
You'll also get complete help in preparing for partnership marketing campaigns.
Time Of Delivery: 4-6 weeks
GOLD
In this pack, you'll get 10 partnership opportunities for you.
You'll also get complete help in preparing for all partnership marketing campaigns.
Time Of Delivery: 6-8 weeks
DIAMOND
In this pack, you'll get 20 partnership opportunities for you.
You'll also get complete help in preparing for all partnership marketing campaigns.
Time Of Delivery: 8-12 weeks
Step #1: Choose your package.
Step #2: DM me "AC" on Facebook Messenger
Step #3: We'll talk about if we are a good fit and what your goals are.
Step #4: If it's a yes then I'll send you the payment link.
Step #5: You make the payment.
Step #6: I'll send you a questionnaire, and then we'll hop on a video call to discuss everything around your business.
Step #7: I'll start finding the right partnership opportunities for you and help you prepare your partnership campaigns.
Still, got questions? I got the answers...
Is there any guarantee that I'll land partnership opportunities?
Yes, I'll help you land a minimum of 5 opportunities within 8 weeks. The rest of the opportunities might take time to materialize since it depends on the partner business owner's immediate availability for e.g the partner might agree to invite you as a guest on its channel but it cannot record the episode immediately.
I am just starting out in my business. Is this beneficial for me?
Yes, if you are an expert at what you do, have a validated offer & good results (for yourself or your clients).
Will you do partnership outreach for me?
Not completely. I'll help you find the opportunities and prepare a pitch for you. But, when it comes to reaching out to businesses, I'll be doing that on your behalf only through emails. The social media DM outreach has to be done by you.
Refunds would only be offered if I am unable to work on something that you paid for. for e.g. If you paid me in advance and I cannot continue working with you for some reason then I'll refund your money. However, I won't be able to offer refunds for the work that I have already completed.
Do I need to sign a contract?
Do I need to pay in advance?
Yes, you need to pay 100% upfront.
How do you accept payments?
PayPal is the preferred choice.
Ready To Grow Your Audience & Land High-Ticket Clients Using Partnerships?