Generate evergreen enrollments for your courses/coaching programs and make sales every single day without hustling everyday on social media or chasing people to buy
What if I told you that you:
➤ Could enroll students into your courses every single day, week, and month without showing up on social media every single day
➤ Don't have to worry about the latest social media algorithms or trends because you are already making a great amount of money without relying on them
➤ Don't have to rely only on word-of-mouth or referrals to generate customers
➤ Have an automated sales system that actively works for you even if don't
Does all this sound too good to be true?
Not really!
For a select few coaches/creators, the above scenarios are very much real but for many, these are just wishes because their business won't survive if they get off the social channels.
Both the former & latter make money but the latter earns the money at the cost of their time.
The only difference between the former and the latter is the former's ability to use emails to grow their business effortlessly.
The latter keep struggling with their emails because of their inability to prioritize this channel and the lack of time to focus on it.
Growing an email list is easy but making an email list grow a business is challenging.
Most of the coaches/course creators that I have come across or had conversations with constantly struggle with their emails & backend funnels because...
They don't know how to build an efficient email strategy.
They don't know what to write in emails.
They don't know how to convert email subscribers into lifelong customers.
Their brand new product launch period stresses them out since they don't have a strong backend/email system that can do the launch heavy lifting for them.
They are clueless about how to build growth loops that keep their audience hooked to their content & business.
3 big mistakes that coaches/course creators commit that keep them away from making money from emails
Mistake #1 - Not building a relationship with the list:
There's no point in growing your list if you can't make money from your existing list.
This is a big mistake but still, many educators keep making it because they have a false belief that the size of the list matters more than its quality.
What a pity!!
As a result, they don't pay attention to injecting life into their list by building the relationship.
Mistake #2- Not building interest:
Sometimes, I feel really sad to see how some entrepreneurs with good products waste their email real estate.
They keep on bombarding their email list with lackluster promotional emails and then wonder why they didn't make any sales.
The truth is nobody wants to invest their time & energy in things that are unappealing. People want excitement & motivation. The lack of these 2 factors can mess things up.
Mistake #3- Not selling enough:
If you think that - "My audience would be pissed off if I sell them often" then you are mistaken.
In reality, the audience gets pissed off by poor/spam emails, not by paid offers. In fact, most people do want to get sold if it's in good taste. Sadly, out of fear, they don't sell enough despite having promising products.
The whole point of an email list is to grow your business if that's not happening then it's just a liability.
Also, as a coach/course creator, you need to build an extra level of trust with your potential clients. Otherwise, it would be difficult to make them buy from you and stick to your courses/coaching programs. And, a strong backend system gives you the ability to do that.
How would your business feel if you had a backend system that gets you sales almost every single day or makes your courses sold out consistently? ✓
I am sure you didn't create your business to stress yourself out to no end. Just like - spending hours & hours on social media engaging and chasing leads, or relying only on referrals & word-of-mouth.
These comprise the front-end system and it's too risky & stressful just to depend on this system to grow your business.
The first time I sold my product I had almost no social media following. I got my first few sales only because of the backend system that I built (as I already discussed with you in my free email course)
So, does that mean the front-end system is not useful? Well, I would be stupid to say so….Front-end is what gets people to the back end.
It has its own importance but here our cause of concern is the backend. The most profitable businesses always have their front-end & back-end fine-tuned and work together in a rhythmic manner.
As you already might know all the expert marketers have stood firm on these 3 things:
The real money is made on the backend.

Your existing customers are far more likely to buy from you than the cold audience.
Scaling to new income levels happens easily with plenty of upsell & cross-sell offers.
The strong backend system lets you:
➤ Spend enough time with your family while also making sales on autopilot.
➤ Have an army of audience that looks up to you as their trusted advisor & mentor.
➤ Grow your list without actively trying to grow your list.
➤ Have customers that buy from you again and again thus reducing your dependence on chasing the cold audience.
➤ Give you lots of time & money to build new products & offers.
➤ Have new product launches minus stress minus burnout.
➤ Scale your income without much stress & effort.
If you still have doubts about this, let me share my own findings.., Since I am a marketing nerd, I couldn't hold myself back from drilling down the sales funnel strategy of top entrepreneurs (FYI, these are the multiple 7-9 figure entrepreneurs..) in order to find out what's exactly working for them.
And, What I found out completely BLEW my mind…(I'll not name them for obvious reasons.)
Entrepreneur X (making ARR of 7 figures) - earns 40% revenue from email.
Entrepreneur Y (making ARR of multiple 7-figures) - earns 60% revenue from email.
Entrepreneur Z (making ARR of 8 figures) - earns 95% revenue from email..(insane, no?).
Brand A (making ARR of 9 figures) - earns 60% revenue from email.
You see, the potential is endless.
Although all this looks promising, it ain't that easy. It's not that easy to write a few emails & make immediate sales. It takes strategy, testing, optimization, and of course patience.
The good news is you don't have to stress yourself out to do this or waste your time trying to reinvent the wheel.
So, to take the burden off your shoulders and make this backend system - that makes you evergreen sales and gives you the time & money freedom - a reality for you, I have created a service using my all-time-favorite the "RES Method",
Introducing…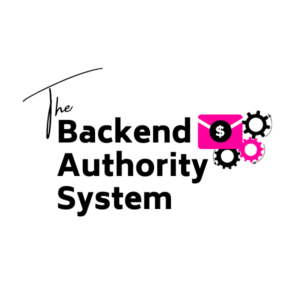 A program to build an email funnel system that builds your authority & generates evergreen enrollments for your courses.
This system is a perfect fit for you if want to:
✓ Have a robust email sales funnel strategy: You want a clear-cut funnel strategy and want to figure out what kind of funnel would be best for you and make you more money in the least time possible.
✓  Build a good relationship with prospects: You want to build a good & healthy relationship with your email audience/potential customers.
✓  Never run out of email content: You want to send emails consistently to your audience.
✓  Automations that make selling effortless: You don't want to feel like a "child lost in the fair" when it comes to automation. You want to have all your automation funnels well set up that send the right message to the right person at the right time, and make your life easy.
✓  Grow Your Authority: You want to stand out from the crowd & want your (ideal) students/clients to consider you as their trusted advisor & mentor.
✓  Build Desire For Your Courses/Programs: You want your audience to understand the value of your products and make them excited to buy from you.
✓  Have Stress-Less Launches: You want to have product launches that make you feel motivated and put lots of cash in your account, all without burning yourself out.
✓  Have Evergreen Sales: You want your emails to make you a high income every single month and grow it consistently.
✓  Army of SuperFans: You want people to buy your products, again & again, and turn into your lifelong customers.
What You'll Get Inside This
➤ Strategy & Blueprint
A strong strategy forms the base of a successful Backend Authority System.
Your customized strategy will give you a clear direction on what emails to send, and when & how to send them.
You'll get:
✓ The Sales Funnel audit that'll help you find the leaks in your existing funnel.
✓ Lead magnet strategy that'll enable you to build a lead magnet that fills your email list with your ideal clients.
✓ The email list growth strategy that'll give you a clear roadmap to grow your email list without stress.
✓ Backend revenue amplification strategy that'll help you extract high revenue from your email list.
✓ Technical setup strategy that'll show you what kind of automations & segmentations you should use in your email list to keep it healthy & profitable.
✓ Email content ideas list that'll give you a clear idea of what kind of emails to send to your email list.
➤ Autoresponders/Triggered Emails
These are automated behavioral emails that would be sent to your list/customers according to the action they take.
You'll get:
✓ Lead/customer inaugural nurturing series: (Welcome + Account activation + Registration + Onboarding) emails.
✓ Promotional series: (Tripwire + Cart abandonment + Browse abandonment + Evergreen Webinars + Evergreen Course/Info-product Launch) emails.
✓ Post-purchase series: Order Confirmation + Thank You + Upsell + Cross Sell) emails.4. Winback series: (Re-engagement + Reactivation + Repeat customers) emails.
➤ Special Campaign Sequences
These are one-time campaign emails that you would require for special events.
You'll Get Emails for:
✓ Lead Generation Campaign
✓ Live Webinar Campaign
✓ Live Event/Challenge Launch
✓ New Product Launch or Relaunch
✓ Holiday Campaign
✓ Flash Sale Campaign
Add-ons (you can add these as per your project requirements)+ Messenger Automation Flows
Sales/Landing Page Design + Copy

Lead Magnet Design + Copy

SMS Automation
➤ Monthly List Management
This involves writing & sending emails every single month, to keep your list healthy, growing, and profitable.
✓ Regular Emails (Daily/Weekly)
✓ Email Deliverability Improvement
You Have 3 Packages To Choose From
SILVER
This is a Do-It-Yourself Package where I'll give you the entire Strategy and roadmap for your "Backend Authority System" so that you can implement it on your own.
This also includes free 30-day email support & 2-3 hour video sessions & recordings.
Time Of Delivery: 5-10 days
GOLD
This is a Done-With-You Package i.e. I guide you and you do the work, where we'll work together to set up your "Backend Authority System".
All the strategy & support (video + email) would be provided.
Your Time Commitment: Depending on your project.
DIAMOND
This is a Done-For-You Package where I'll work to set up your "Backend Authority System".
All the progress reports (via video + email) will be provided.
Time Of Delivery: Depending on your project.
Step #1: Choose your package.
Step #2: DM me "TBAS" on Facebook Messenger.
Step #3: We'll talk about if we are a good fit and what your goals are.
Step #4: If it's a yes then I'll send you the payment link & contract (if required).
Step #5: You make the payment.
Step #6: I'll send you a questionnaire, and then we'll hop on a video call to discuss everything around your business.
Step #7: We'll start building, implementing, testing & optimizing.
Still, got questions? I got the answers...
Do you do design, development, and email migrations as well?
No, I don't handle anything except copy & automations. But if you need help with this, I'll help you connect with the designers & developers.
What Email Automations tool do you work with?
I mainly specialize in ActiveCampaign, and Convertkit. But, I am open to working with all. If you have any other ESP then I would require some extra time to understand the working of your ESP.
What kind of businesses do you work with?
This program is mainly suitable for coaches/creators who have validated products, good testimonials, and subject-matter expertise. They already should have an email list with potential customers (500+) or a customer list (min. 100). If you don't have the min. email list or you are just starting out with building your list then the DIAMOND Pack won't be suitable for you. It's better to opt for SILVER or GOLD Pack.
Do you need access to my ESP?
Yes. In order to build and improve your backend system, I would need access to your ESP.
Will you also help me improve my complete sales funnel & offers?
Yes! I'll help you with that. But, if your offer is not proven to work or your market isn't good then I won't be able to offer the GOLD or DIAMOND package. You can still opt for SILVER package, though.
Do I have to commit for a long time?
In case you choose a 3-month plan, you have to commit for at least 3 months. Otherwise, there's no such long commitment.
How much money do you guarantee?
That would depend on your business status, your offer price, etc. Whatever you pay me, I'll make back you at least 5X of it in 90 days.
What if I don't get the results?
If you don't see 5X results within 90 day period then beyond it I'll work for free with you till you get results. Honestly, I don't want to end projects midway. That's of no use to either of us. It's always better to work together as partners and sort things out.
Refunds would only be offered if I am unable to work on something that you paid for. for e.g. If you paid me for monthly management in advance and I cannot continue working with you for some reason then I'll refund your money. However, I won't be able to offer refunds for the work that I have already completed.
Do I need to sign a contract?
The contract needs to be signed only if you opt for a monthly plan.
Do I need to pay in advance?
Yes, you need to pay 100% upfront if you opt for anything else than the monthly plan.
How do you accept payments?
PayPal is the preferred choice.
Ready To Set Your Backend Authority System Up?