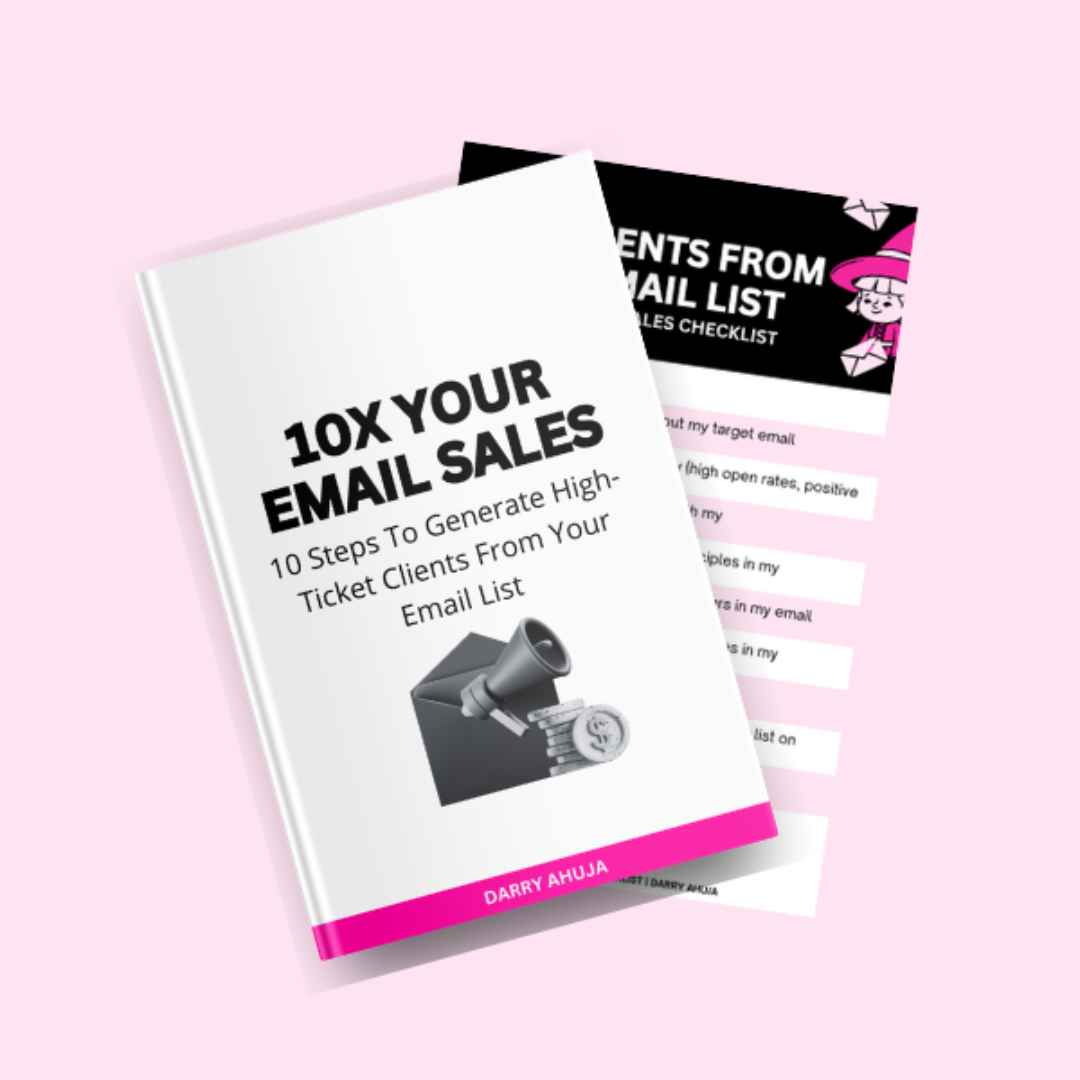 10X Your Email Sales - Guide + Checklist
In this guide, I'll show you the 10 steps that will help you sell your premium coaching/service offers/courses and generate clients from your email list. If you want to generate clients consistently from your email list then this guide & checklist is perfect for you. Grab it for FREE.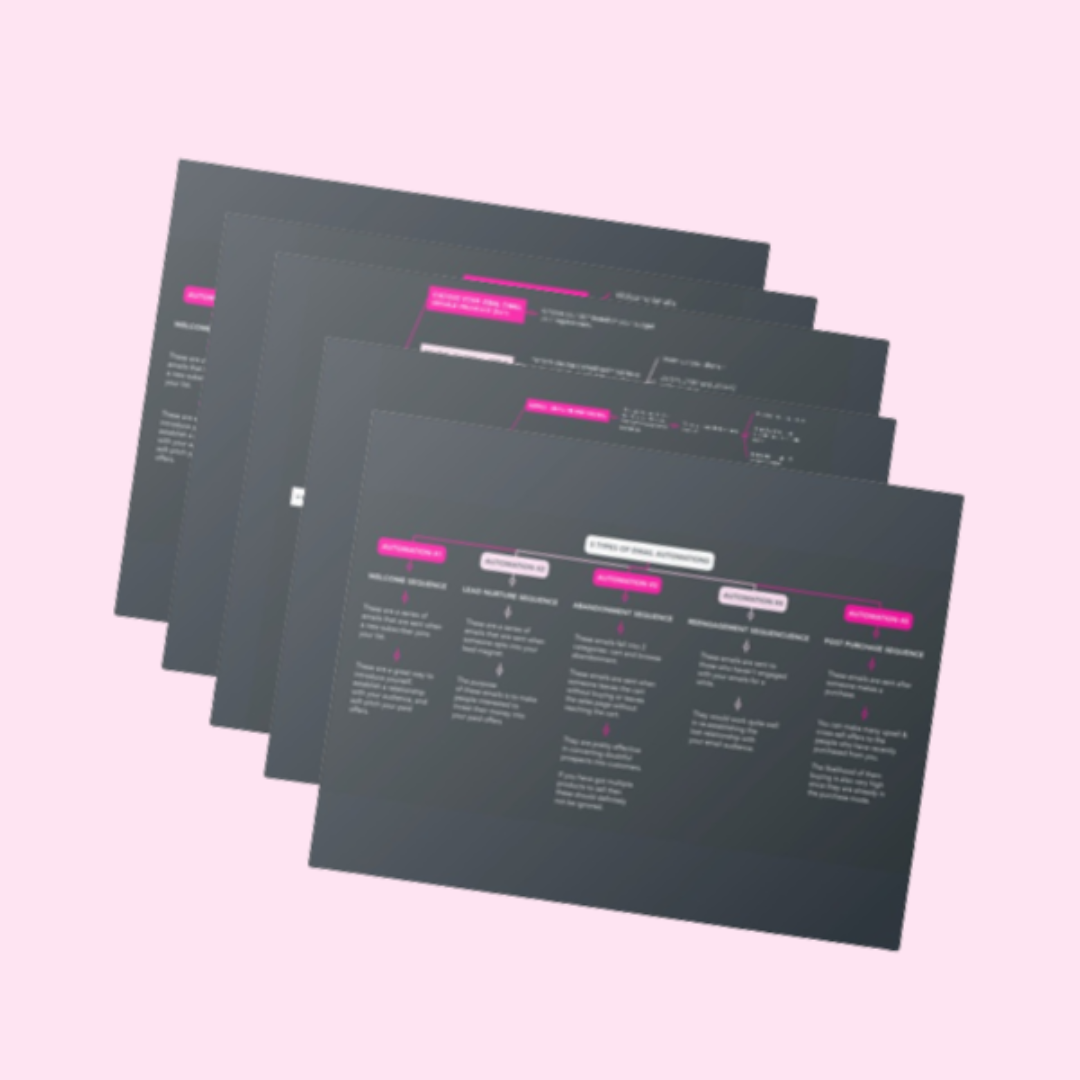 If you are just getting started with email marketing to grow your coaching/course business then these 5 Mind Map Pack is perfect for you. It will help simplify email marketing for you if you feel confused about how to use it.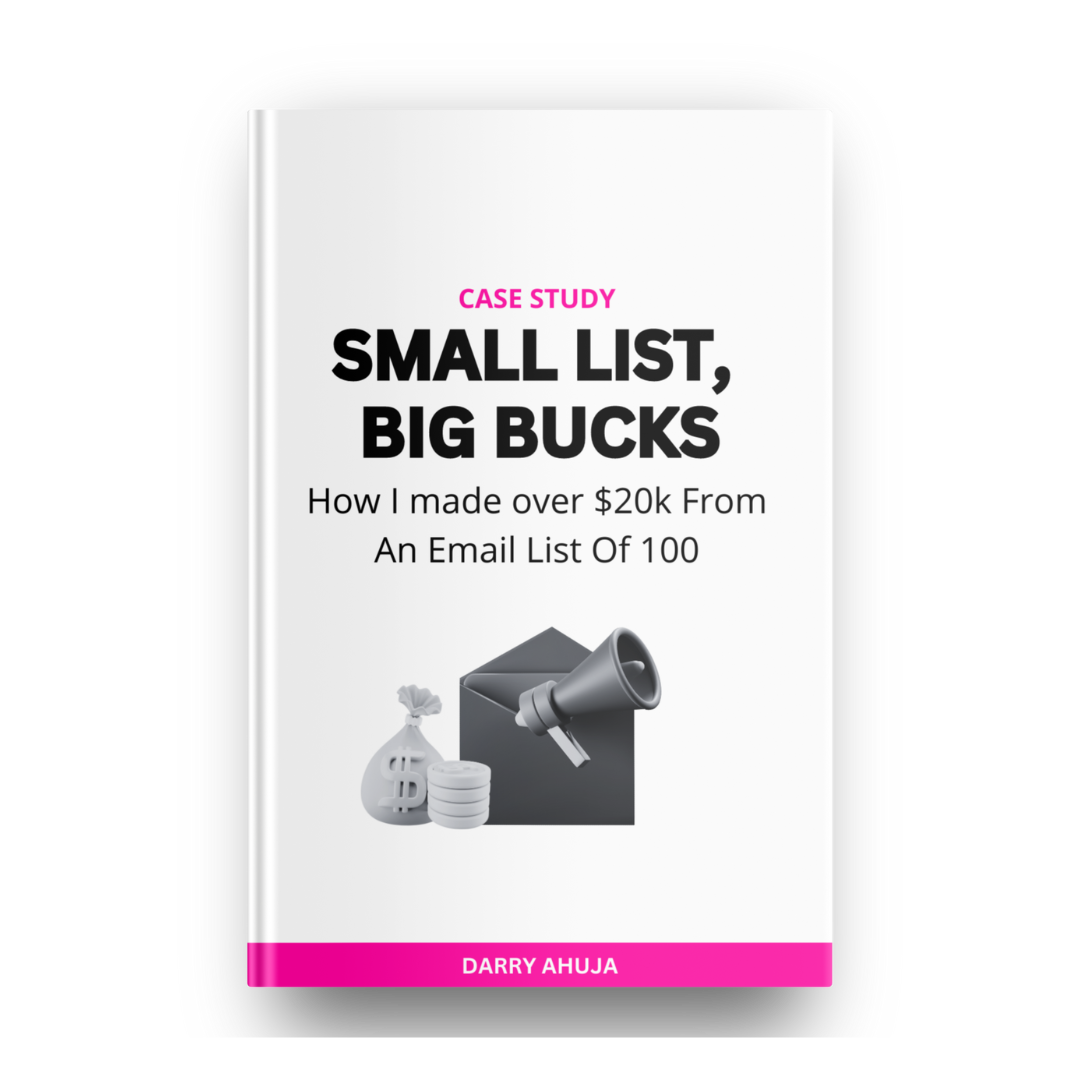 Small List, Big Bucks - Case Study
In this case study guide, I'll reveal the 5-step strategy that I used to generate sales from my small email list. If you are someone who sells information products, high-ticket service, or coaching, online then this guide is perfect for you. GRAB it for FREE.